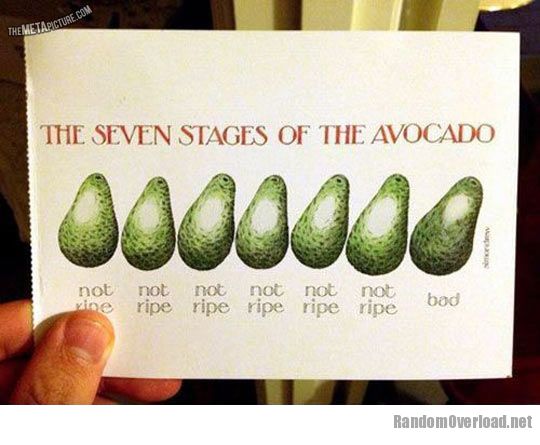 Ha – that's funny! But sadly it's often true
Anyone else have this issue with avocados?
I almost did with two avocados that have been in my fruit bowl for weeks
I kept checking and checking, then forgot and all of a sudden they were almost over-ripe
Now I had to use them straight away, all at once – but how?
I give you… my fully loaded guacamole
Ripe avocados mixed with lime juice, beautifully ripe (homegrown) cherry tomatoes, feta cheese and coriander….
And tastes….deeeelicious!
Dip crackers into it for a snack, top your toast with it for breakfast, spread on a sandwich for lunch, or use in tacos or burritos – the options are endless!
And most importantly, it keeps for a few days in the fridge
(and looks a lot more inviting than your leftover avocado that goes a skanky brown colour the following day!)
However, it is so more-ish that it may not get the chance!
Fully Loaded Guacamole
Author:
Caroline Trickey from Healthy Home Cafe
Ingredients
2 ripe avocados
Juice from ½ lime
8 cherry tomatoes, cut into quarters
50 grams feta, crumbled
½ small bunch coriander, roughly chopped
salt and pepper to taste
Instructions
Scoop out flesh from the avocados and add them to a bowl with the lime juice
Mash well together
Fold in tomatoes, feta and coriander
Taste and add salt and pepper as necessary
Store in air-tight container in the fridge for up to 3 days
Note: if you don't like coriander, try parsley, chives or even mint!
Serve with these seedy crackers